Supercharge Your Skincare: The Benefits of Vitamin C for Brighter Skin
Posted by Beautylux Australia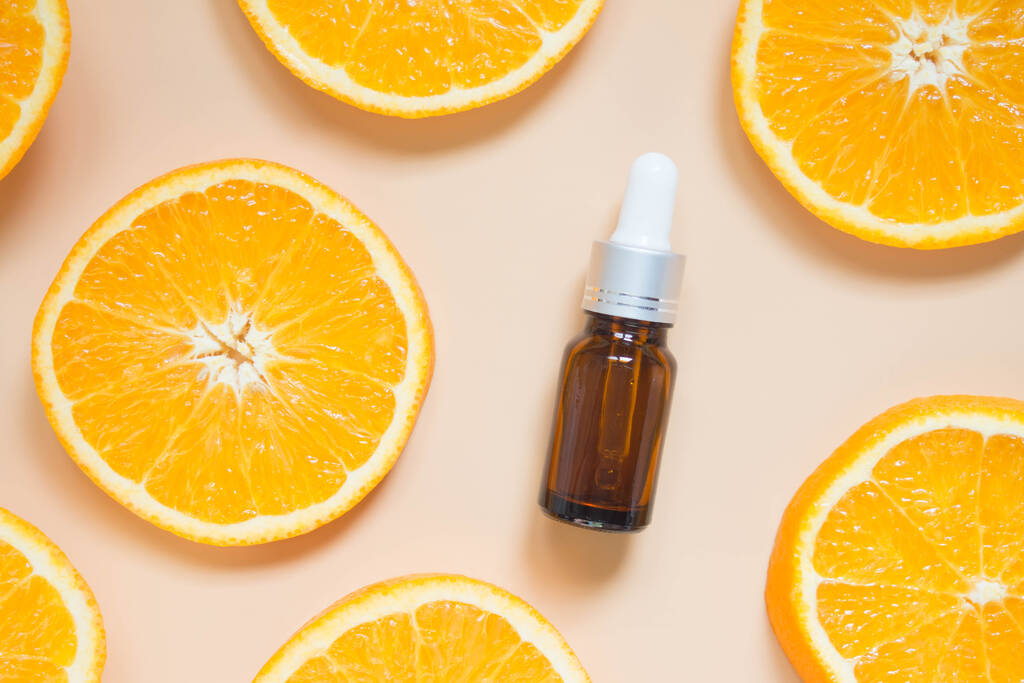 In the pursuit of radiant, luminous skin, we often find ourselves navigating a sea of skincare products, each promising to be the next miracle solution. But what if the key to brighter, more youthful skin is simpler than we think? What if it's been right there in your go-to grocery or cosmetic stores, waiting to be discovered? It's vitamin C.
Beyond being impressive for your overall wellness, vitamin C is a skincare superstar. Its multifaceted benefits are why it has become a staple in the routines of beauty enthusiasts and dermatologists alike. Today, we hope you learn a little more about this simple yet potent ingredient. Let's explore the remarkable benefits of vitamin C for the skin and provide tips on how to harness its power effectively. 
What Makes Vitamin C a Potent Skincare Ingredient?
As a simple yet potent and versatile ingredient, vitamin C can truly help transform your complexion. Here are some of its unparalleled benefits for your skin:
Brighter, Even-Toned Complexion

: Vitamin C is a natural skin brightener renowned for its ability to reduce the appearance of dark spots and hyperpigmentation. How does it achieve that? It inhibits melanin production to help you bid farewell to dullness & achieve a more even skin tone.

Boosted Collagen Production

: Collagen is the backbone of youthful skin, as it provides firmness and elasticity. Unfortunately, as people age, collagen production diminishes, leading to sagging and the formation of wrinkles. Vitamin C steps in as a saviour,

stimulating collagen synthesis

and promoting firmer, plumper skin.

Powerful Antioxidant Properties

: In the battle against premature ageing, vitamin C is your trusty shield. As a potent antioxidant, it defends your skin against the damaging effects of free radicals unleashed by UV rays, pollution and various environmental stressors. Since it neutralises these aggressors, vitamin C helps preserve your skin's youthful radiance.

Hydration and Moisture

: While vitamin C is celebrated for its brightening properties, it's also a hydration hero. It helps your skin retain more moisture, making it an excellent choice for those with

dry or dehydrated skin

.

Reduced Inflammation

: Is your skin prone to redness, irritation or blemishes? Vitamin C can come to your rescue. Its anti-inflammatory properties help soothe irritated skin, calm redness & maintain a harmonious complexion.
How to Supercharge Your Skincare with Vitamin C
Now that you're acquainted with the incredible capabilities of vitamin C, let's explore how to incorporate it effectively into your daily skincare routine:
Choose the Right Vitamin C Product
Begin by selecting the ideal vitamin C-infused skincare product for your needs. Options abound, from serums to creams and facial oils. Here's our pro tip: look for skincare products with vitamin C that contain its stable forms, such as ascorbic acid, to ensure maximum effectiveness. Rich in ascorbic acid, Dead Sea minerals & other organic ingredients, our Talia Heaven's Dew Body Shaping Scrub Vitamin C & Collagen is a good example.
Add It to Your Morning Ritual
Vitamin C is best integrated into your morning skincare regimen. Apply it after cleansing and toning but before moisturising and applying sunscreen. Vitamin C's antioxidant properties make it an excellent companion for UV protection.
Go for Gradual Introduction
If you're new to vitamin C, commence with a lower concentration and gradually increase it as your skin becomes accustomed. For instance, you can simply start by adding DSM Eye Serum With Vitamin C to your skincare routine. This approach minimises the risk of irritation and allows your skin to acclimate more comfortably.
Be Consistent
Want to experience the full spectrum of vitamin C benefits for the skin? Be consistent. Incorporate your chosen vitamin C product into your daily routine—and remain patient. While some effects may become apparent quickly, such as improved skin hydration, the full brightening potential may take a few weeks of dedicated use to surface.
Remember that Storage Matters
Vitamin C is sensitive to light and air, which can cause it to degrade. So, to preserve its potency, store your face creams with vitamin C and other skincare products enriched with this ingredient in a cool, dark place—away from direct sunlight.
Combine with Complementary Ingredients
Vitamin C plays well with other effective skincare ingredients. Consider combining it with complementary ingredients like hyaluronic acid, niacinamide, and vitamin E for a synergistic skincare routine that addresses multiple concerns simultaneously. We've got the perfect skincare set in mind: Talia Peptides & Vitamin C Anti-Ageing Skin Care Bundle. This bundle contains three facial products with vitamin C, which are also rich in hyaluronic acid, niacinamide, and other great skincare ingredients.
Shop Skincare Products with Vitamin C Today
In the world of skincare, vitamin C stands as a testament to the power of simplicity. So, whether you're seeking to address specific concerns or simply yearn for a brighter, more youthful glow, vitamin C can help you achieve your skincare goals.
As you aim for brighter, healthier skin, remember that consistency and the right products are your allies. Beautylux offers a curated selection of vitamin C-infused skincare products designed to help you unlock the potential of this remarkable ingredient. With dedicated use of vitamin C, you'll soon discover the radiant skin you've always desired. Let us officially welcome you to the transformative world of vitamin C skincare, where your path to luminosity begins anew.