Tender Loving Scalp Care: A Self-Care Routine for Sensitive Scalps
Posted by Beautylux Australia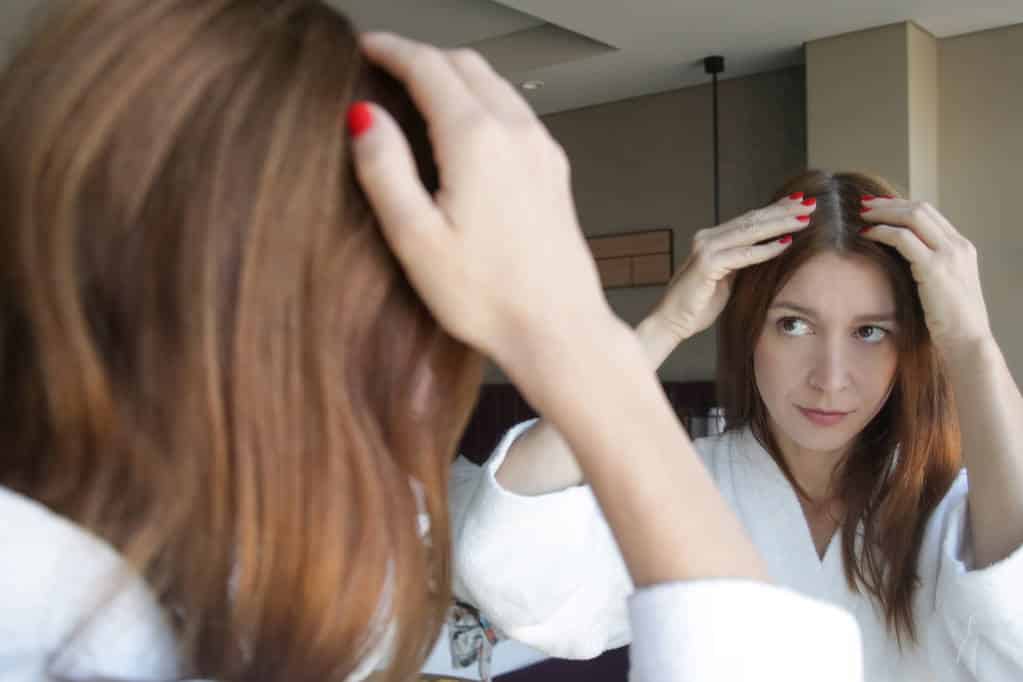 It's said that the beauty of a tree lies in its roots. You can say the same for hair, as its health is deeply rooted in the vitality of the scalp. So, if you truly want to elevate your hair game, you must turn your attention to where it all begins, especially if you're among those with sensitive scalps. Today, we'll talk about why sensitive scalps need extra care—and what you can do and use to improve your hair and scalp care. 
Why Sensitive Scalps Need Extra Care
A sensitive scalp isn't just a minor inconvenience; it's an indication that the skin on your head needs more attention. Various conditions, such as psoriasis, seborrheic dermatitis, or simply genetic predisposition, can leave the scalp more vulnerable. Flakiness, itching and even hair loss can happen if the scalp isn't managed properly.
Using targeted scalp care products becomes pivotal for those with sensitivities. For instance, sensitive itchy scalp shampoo can address irritation, while a scalp care shampoo formulated for dryness can restore much-needed moisture. It's not just about treating symptoms; it's about nurturing the foundation of every hair you have.
Scalp Care Tips for Sensitive Scalps
We've touched on some things you can do when you have a sensitive scalp. To help you further, here are more scalp care tips you can follow:
Choose the Right Shampoo
The market is awash with shampoos, but those with sensitive scalps need a curated choice. Shampoos designed for sensitive scalps often contain soothing botanicals, fewer chemicals and agents that help restore the scalp's natural pH balance. Ingredients to look for include aloe vera, chamomile and tea tree oil.
Rinse Thoroughly
Keep in mind that residue is a significant culprit for scalp irritation. So, ensure the shampoo and conditioner are thoroughly rinsed out every wash. Consider finishing with a cold rinse to tighten your scalp's pores, reducing potential irritants' entry.
Limit Heat Exposure
Heat doesn't only strip the scalp of its natural oils but can also cause inflammation. If air drying is not feasible, put your hairdryer in the coolest setting. Always maintain a good distance between the device and your scalp.
Incorporate a Scalp Massage
Beyond its relaxing allure, massaging the scalp has tangible benefits. It enhances blood circulation, ensuring better nutrient delivery to hair follicles. When done using oils like coconut or jojoba, it can also offer much-needed hydration.
Use Dry Shampoo in Moderation
Rushed mornings? A sensitive scalp dry shampoo can be a saviour, but moderation is key. Over-relying on it can cause product build-up, which might further irritate the scalp. And when choosing one, always ensure it's formulated for sensitive scalps.
Be Careful When Shopping for Treatment Products
The best scalp treatment Australia boasts encompasses a range of serums, oils and masks. These products, designed for deep nourishment, can be a game-changer. But be sure to opt for those focusing on hydration, soothing and rebuilding your scalp's protective barrier.
•    Go Easy on Chemical Treatments
Many modern beauty treatments offer transformative results but can be harsh on an already sensitive scalp. If treatment is essential, ensure you're using or your stylist uses products tailored for sensitive scalps. Embrace the beauty in natural hues and textures, and remember: health before style.
Stay Hydrated
The benefits of hydration cannot be overstated. Drinking adequate water ensures that your skin, including your scalp, retains its elasticity and can better combat dryness and flakiness.
Improve Your Diet
Food rich in omega-3 fatty acids, such as flaxseeds, walnuts and fatty fish, can bolster scalp health by reducing inflammation. Similarly, vitamins like E and A, found in green leafy vegetables and carrots respectively, can further fortify the scalp.
Try Organic Scalp Care Products from Beautylux
Ready to apply the tips shared above? Start by picking the right products. If you're on a quest for the crème de la crème of scalp care products tailored for sensitivities, allow us to introduce some of our cherished selections here at Beautylux:
Skin Relief Herbal Shampoo
Experience the gentle embrace of our Skin Relief Herbal Shampoo. It's more than a cleanser—it's a sanctuary for those with hypersensitive, irritated scalps. Recommended by dermatologists for daily use, this alcohol-free, pH-balanced elixir shields your hair and scalp from environmental harshness. Its precise formulation ensures dirt is washed away without compromising moisture, ultimately restoring your hair's innate lustre while offering extra protection for your easily irritated scalp.
Jericho Mineral Conditioner for Dry & Damaged Hair 
The healing touch of the Dead Sea is now encapsulated in our Jericho Mineral Conditioner. Tailored for hair that's seen its fair share of wear and tear, this conditioner weaves the strength of Dead Sea minerals with the rejuvenating spirit of orange oil and keratin. It doesn't just detangle; it uplifts. While the antioxidants from the orange oils fend off external aggressors and boost your scalp health, the deep-nourishing keratin ensures your tresses remain frizz-free and radiantly soft.
PremiuMen Anti-Dandruff Shampoo for Men 
Gentlemen, the search for that flawless anti-dandruff ally ends here. Our PremiuMen Anti-Dandruff Shampoo is crafted with an understanding of a man's unique hair needs. Its potent formula keeps dandruff at bay, rejuvenates the scalp with the invigorating freshness of mint and saturates your hair with the tranquil care of Dead Sea minerals. The result? Hair that's strong, dandruff-free, and gleaming with health. 
Final Thoughts
Our scalp, that often-overlooked expanse of skin, holds the key to the cascading locks we so cherish. Sensitive or not, it demands respect, care, and, at times, indulgence. It's a testament to the intricate relationship between health and beauty—how they're intertwined and how one begets the other. Embrace this journey of scalp care with patience, knowledge and the best that Australia's beauty market, including Beautylux, has to offer. It's not just a regimen; it's a ritual of self-love.