The Dry Skin Dilemma: How to Hydrate and Nourish Your Skin From Within
Posted by Beautylux Australia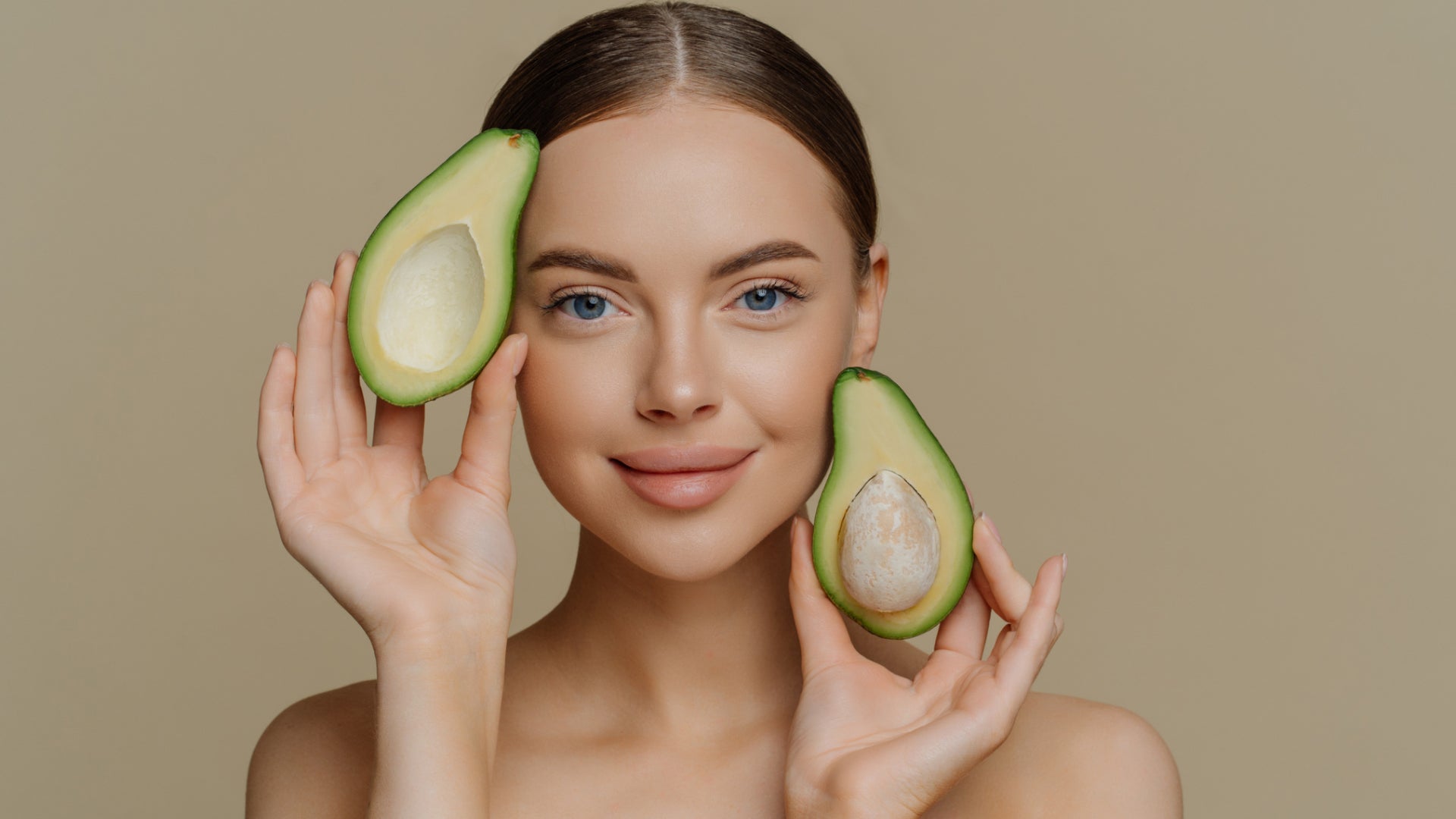 Dry skin—it's more than just a skin concern; it's a daily battle against discomfort, tightness and that perpetual quest for the elusive glow. But don't fret, as the secrets to supple, well-hydrated skin don't only lie in external remedies but also within your lifestyle choices. In this blog, we'll help you discover how to hydrate your skin from the inside out, unlocking a radiant complexion that starts deep beneath the surface.
Unlocking True Skin Hydration: The Inside-Out Approach
When it comes to dry & dehydrated skin, a multifaceted approach is key. Beyond the creams and lotions, your skin's hydration journey begins from within:
Skin Hydration Starts With Your Diet
Your skin's hydration isn't solely reliant on the skincare products you use each day and night. The food you consume plays a significant role in determining your skin's moisture levels. Opt for water-rich food items like cucumbers, watermelon and oranges. These hydrating wonders infuse your body with essential water content, indirectly benefitting your skin. Also, healthy fats from sources like avocados and nuts contribute to maintaining your skin's lipid barrier, preventing excessive moisture loss.
Sip Your Way to Radiance
Sometimes, the simplest solutions are the most effective. Water—the elixir of life—holds the key to well-hydrated skin. So, be sure to drink an adequate amount of water throughout the day. Herbal teas and hydrating beverages like coconut water can also contribute to your skin's overall hydration. Again, hydration isn't just about what you apply to your skin; it's also about the nourishment you provide from within.
Embrace Nutrient Powerhouses: Vitamins and Minerals
Vitamins and minerals are the unsung heroes of skincare. Vitamins A, C and E, along with minerals like zinc and selenium, contribute to your skin's health and hydration. 
Vitamin A promotes skin cell turnover, ensuring fresh, well-hydrated cells surface. On the other hand, Vitamin C is a potent antioxidant that aids in collagen synthesis. It helps strengthen your skin's structure and retain moisture. What about vitamin E? Often referred to as the "skin vitamin," vitamin E plays a pivotal role in maintaining the skin's lipid barrier to prevent water loss. So, what's the best way to hydrate your skin naturally? Eat food rich in all the vitamins and minerals mentioned above. 
Try Skin-Boosting Supplements
When chosen wisely and under professional guidance, supplements can give your skin the extra boost it needs. Hyaluronic acid supplements can provide internal hydration by attracting and retaining water within your skin cells. Collagen supplements promote skin elasticity and hydration, helping combat the dryness that often accompanies ageing. Try omega-3 fatty acid supplements to support your skin's lipid barrier and ensure moisture retention and overall skin health.
Hydration and Nourishment for Your Outermost Layer
While internal hydration is paramount, don't underestimate the role of external care in your dry skin journey. Here are some tips for you:
1. Stick to Gentle Cleansing Rituals
Dry skin demands a delicate touch. Opt for a mild, hydrating cleanser that cleanses and nourishes your skin without stripping its natural oils. Avoid cleaning your face with hot water, as it can exacerbate dryness by depleting your skin's moisture levels.
2. Choose Hydrating Serums and Moisturisers
When it comes to skincare for dry skin, the magic lies in hydrating serums and moisturisers. Hyaluronic acid-infused serums act as moisture magnets, drawing water into your skin and plumping up its appearance. Follow up with a rich, nourishing moisturiser that creates a protective barrier to lock in the necessary skin hydration.
3. Consider Oils as Allies
Plant-based oils can be a game-changer for dry skin. Jojoba oil, for instance, closely resembles the skin's natural sebum, making it an excellent choice for replenishing lost moisture. Argan oil is rich in essential fatty acids that can help nourish and repair the skin's lipid barrier, keeping moisture loss at bay. Rosehip oil, loaded with vitamins A and C, aids in cell regeneration and deeply hydrates the skin.
4. Embrace the Power of SPF
Protection is the final pillar in your dry skin regimen. The sun's rays can further dehydrate your skin and compromise its health. Applying a broad-spectrum SPF shields your skin from harmful UV rays while forming a physical barrier that prevents moisture loss. Our product recommendation, the Black Pearl Day Cream SPF 25, can help protect and nourish your skin while offering a touch of luxury and radiance. 
Want more tips on how to hydrate your dry skin with the right toner, face mask or lightening cream? Check out our blog on how to prioritise hydration in your skincare routine. 
In Conclusion: Skin Radiance Is Within Your Reach
The path to hydrated, nourished skin isn't a solitary journey. It's a harmonious blend of inner nourishment and external skincare. Embrace a diet rich in skin-loving nutrients, sip water mindfully and consider skin-boosting supplements under professional guidance. Pair this inner hydration with a skincare routine that includes gentle cleansers, hydrating serums, rich moisturisers and protective SPF. Your dry skin dilemma is no match for the power of informed choices and purposeful skincare.
Looking for hydrating skincare products? Shop here at Beautylux, where skin radiance is within your reach. Elevate your skincare journey with our carefully selected products and take a step closer to being a more hydrated, vibrant you.