Acne Fighters: The Best Ingredients to Look for in Skincare Products
Posted by Beautylux Australia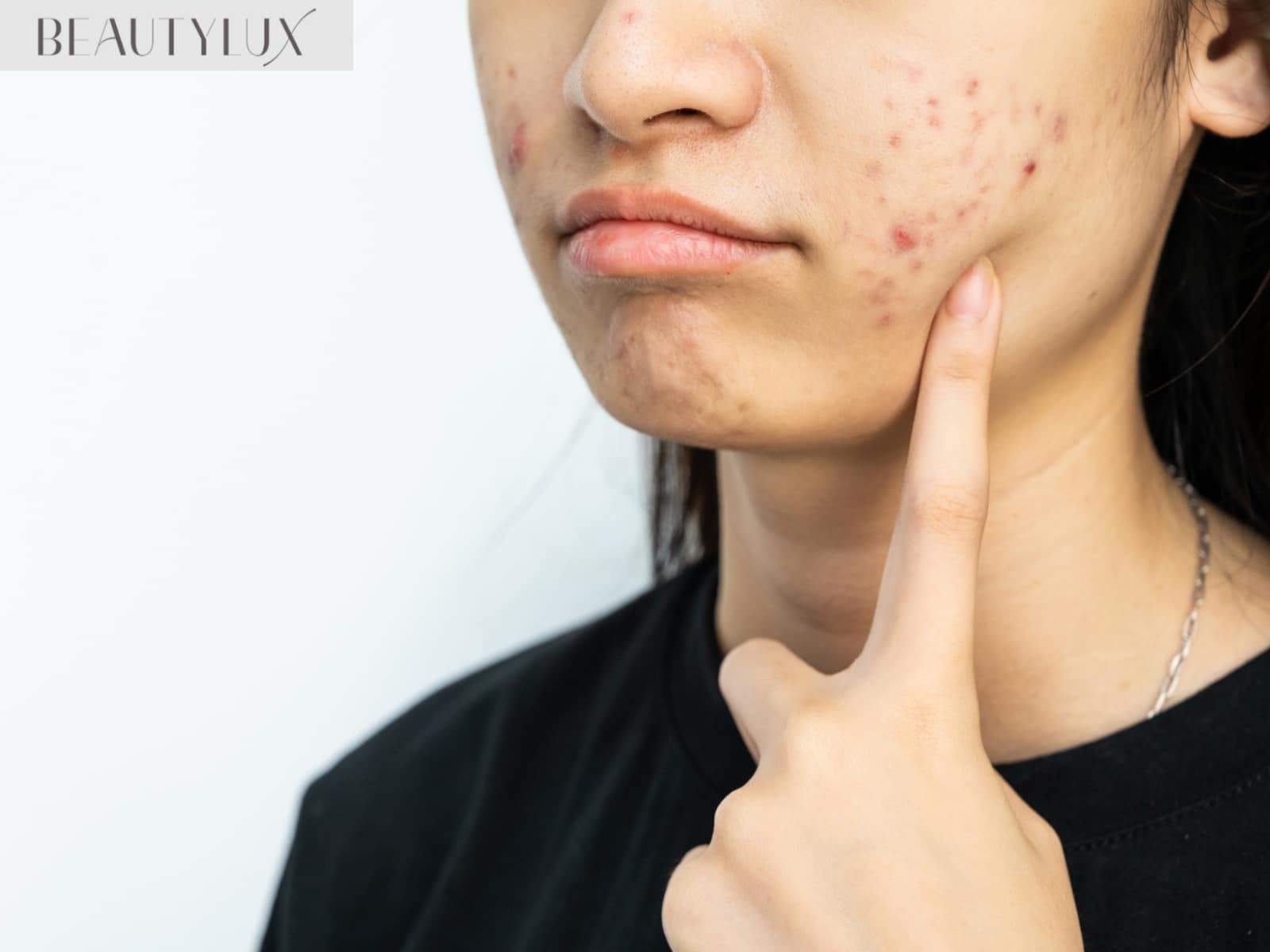 Acne. It may be a single, tiny word, but it can have a colossal impact on our confidence and complexion. But fear not, for the world of skincare has an arsenal of powerful ingredients that can combat those pesky pimples and soothe inflamed skin. All you have to do is choose products with the best ingredients for acne-prone skin. And that's where we step in and help you make more informed decisions.
As your go-to source for all things skincare, Beautylux is ready to introduce you to a realm of acne-fighting ingredients. So, whether you're struggling with a sudden breakout or have been waging war on acne for years, we're here to help. Read on to discover the most effective acne-fighting ingredients to look for in skincare items.
The Science Behind Acne-Fighting Ingredients
When it comes to treating acne, knowledge is power. Understanding the key players in acne-fighting formulations can significantly impact the effectiveness of your skincare routine. So what are the best ingredients for acne? Check out our list below.
1. Glycolic Acid: The Skin Renewal Virtuoso
Glycolic acid, a part of the alpha-hydroxy acid (AHA) family, is a skincare powerhouse celebrated for its exfoliating and skin-renewing properties. Its small molecular size allows it to penetrate the skin deeply, making it effective in addressing various skin concerns, especially for those with acne-prone skin.
2. Salicylic Acid: The Exfoliating Wonder
A beta-hydroxy acid (BHA), salicylic acid is a renowned exfoliant that dives deep into pores, banishing blackheads and whiteheads. It also possesses anti-inflammatory properties, making it an excellent choice for combating acne-related redness and irritation. This ingredient is particularly effective for those with oily or combination skin (dry in some areas but oily in others) as it helps regulate excess oil production.
3. Benzoyl Peroxide: The Blemish Warrior
Benzoyl peroxide is a potent ingredient that tackles acne-causing bacteria head-on. It's particularly effective against inflammatory acne, such as painful cystic pimples. Benzoyl peroxide works by releasing oxygen into the follicle, thereby eliminating bacteria. However, be cautious— while it's a powerful ally, it can be drying, so consider using it in a targeted manner and follow up with a hydrating routine.
4. Niacinamide: The Balancing Act
Niacinamide, also known as vitamin B3, is a multitasking ingredient. It regulates oil production, helps minimise pores, and has anti-inflammatory properties. So, it's perfect for those dealing with both acne and excess oil. It also strengthens the skin barrier, which can be compromised in acne-prone skin due to harsh treatments.
5. Retinoids: The Skin Renewer
Derived from vitamin A, retinoids are a cornerstone in anti-acne and anti-ageing regimen. They accelerate cell turnover, unclog pores and promote healthy collagen production. While retinoids can be drying initially, they are highly effective for preventing acne and may be one of the best ingredients for acne scars. Pro tip: Start with a lower concentration and gradually increase usage to avoid irritation.
6. Natural Heroes: Tea Tree Oil, Aloe Vera and Jojoba oil
Seeking natural ingredients for pimples and black spots? Tea tree oil, Jojoba oil and aloe vera are worth exploring. Tea tree oil boasts antibacterial properties that combat acne-causing bacteria, making it a valuable spot treatment. Aloe vera, on the other hand, soothes inflammation and aids in healing. It's ideal for reducing redness and promoting skin recovery.
Despite its name, Jojoba oil is not an oil at all but rather a liquid wax extracted from the seeds of the Jojoba plant. Its non-comedogenic composition and lightweight texture closely resemble the natural sebum produced by our skin, making it an exceptional match for various skin types, especially those prone to acne. 
7. Hyaluronic Acid: The Hydration Saviour
Looking for the most suitable ingredients for your dry, acne-prone skin? While not an acne-fighting ingredient per se, hyaluronic acid plays a vital role in skincare for acne. It hydrates the skin without clogging pores, helping it maintain a healthy moisture balance even while using acne-fighting ingredients that might be drying. A well-hydrated skin is more resilient and better equipped to deal with breakouts.
Our Product Recommendations: Your Acne Solution
Now you know the best ingredients for acne, it's time to make your journey to clear skin easier by introducing you to suitable products for acne treatment. At Beautylux, we've curated a selection of products tailored to your acne-fighting needs:
Talia Blemish Rescue Clear-Complexion Replenishing Scrub: This scrub is a harmonious blend of exfoliation and replenishment. This pH-balanced exfoliating scrub gently exfoliates while its soothing ingredients ensure your skin stays hydrated and calm. Specifically formulated for problematic skin, it's a great addition to your routine a few times a week to keep those pores clear and skin rejuvenated. 
The Organic Golden Jojoba - Pure Organic Jojoba Oil: Sometimes, simplicity is the key. Jojoba oil, rich in vitamins and minerals, hydrates and balances acne-prone skin while keeping pores from clogging. It's a versatile addition to your skincare and even haircare routine—use it as a moisturiser, a makeup remover, or to tame frizz in your hair. Its non-comedogenic nature ensures your skin stays nourished without causing breakouts. 
Alivio Wellness Hemp Facial Hydrator Serum: Enriched with hemp oil, this serum nourishes your skin while reducing the redness and swelling that often come with acne. Hemp oil is known for its balancing properties, making it suitable for both dry and acne-prone skin. It provides the hydration your skin craves while maintaining a healthy complexion and even promoting a bright & even skin tone. 
Alivio Wellness Glycolic Facial Cleanser: It's a gentle yet effective cleanser that contains glycolic acid, an AHA that exfoliates and unclogs pores. This facial cleanser is also enriched with organic aloe juice, hemp seed oil and cucumber & green tea extract—all work together to calm your irritated, acne-prone skin. Truly, it's a great addition to your daily routine for maintaining clear and smooth skin. 
Talia Heaven's Dew Pore Minimising Oil-Free Moisturiser: This oil-free moisturiser is a gem for those with acne-prone skin. Formulated with hyaluronic acid, salicylic acid & niacinamide, it hydrates your skin while regulating oil production and minimising the appearance of pores. To put it simply, Talia Heaven's Dew Moisturiser is a lightweight option that provides the necessary moisture without burdening your skin. 
Shop at Beautylux Today
At Beautylux, we've harnessed the power of potent and natural ingredients to offer you a range of effective solutions for acne-prone skin. 
Don't let acne stand in the way of your confidence—explore our collection and embrace the beauty that comes with clear, glowing skin. Discover the difference that Beautylux can make in your skincare journey today. Every drop and every formula is a step towards your best complexion yet. Start shopping today!