It's Time to Talk About Men's Skin Health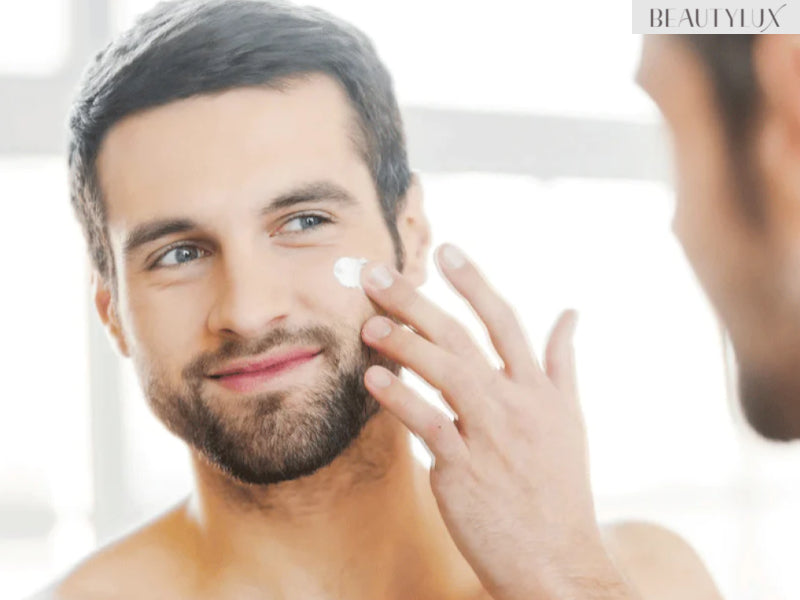 When it comes to a skincare regime for men, it's time to go modern. The idea of men having a skincare routine was never thought of before because skincare products have long been associated with women. As more men are starting to delve into skincare, they understand that healthy looking skin does not discriminate and is part of a holistic wellbeing.
Let us guide you with some of the most basic adjustments you could make with your skin.
The skincare products offered by Beautylux give long-lasting results and are gentle on men's skin. If you are a beginner or someone who wants to have a skincare routine but is confused about what to use, below are some of the best-selling men's skincare products via Beautylux.
Facial Cleanser
Clean skin is where it all starts. Using a good skin cleanser prevents inflammation after shaving and breakouts. For example Jericho Men Facial Cleanser is formulated with the best of ingredients to clean, calm and bring a radiant glow to the skin. Rich in dead sea minerals, this product also contains Vitamin C, a blend of natural oils such as Jojoba oil and Corn oil as well as chamomile and aloe vera that soften and soothes the skin. 
If you prefer mild scrubbing effect, then choose Talia Black Clay Exfoliating Treatment, clean and organic brand formulated without any nasties or harsh chemicals.
Aftershave Balms and Aftershave Creams
If you shave every day, you know how important an aftershave balm is. Small cuts and dryness are just a few unpleasant things that aftershave balm can help with. The silky formula of Jericho Aftershave balm is enriched with Vitamins A & E and allantoin that prevent dehydration, dead sea minerals and aloe vera to soothe razor burns and itchiness, as well as menthol which offers a cooling and rejuvenating sensation. Other great aftershave creams that are also packed with moisturising and soothing ingredients are Mon Platin PremiuMen After Shave Cream and Mon Platin DSM Aftershave Moisturising Cream. Both aftershaves are rich in dead sea minerals and don't contain any mineral oils or alcohol and are paraben free.
Facial Moisturisers and Serums
The Talia Black Clay Multi-Mineral Facial Mud Day Cream, is one of the most popular skincare products at Beautylux because of its gentle purification and skin clearing properties. The Talia Black Clay Multi-Mineral Facial Mud Day Cream works best to fight against acne, whiteheads, and blackheads caused by any excessive oil production on your face.
One of our leading men's moisturisers is the Premiumen Moisturising Cream by Mon Platin. This moisturiser is packed with active ingredients that reduce skin redness, inflammation and post-shave discomfort. Its fast-absorbing and non-greasy formula enriched with Dead Sea minerals, restores skin elasticity and hydration.
If you notice some signs of ageing, add to your basic skincare routine Jericho Eye Gel for Men and Jericho Facial Serum for Men for better around the eye area results.
The Jericho Men Facial Serum, is one serious men's skincare essential with visible results. A serum works deep inside the skin to add an extra layer of protection to skin. The Jericho Men Facial Serum helps to brighten up the skin while fading visible acne spots. It also works best as an anti-aging cream and fights against wrinkles.
The Jericho Men Eye Gel has been specially designed to minimise the visible appearance of fine lines and dark circles, improving the overall skin texture.  If you are suffering from tired-looking eyes, the Jericho Men Eye Gel will work wonders to lift and hydrate the gentle area around your eyes.
You can always start with just two basic but vital products like facial cleanser and aftershave or moisturiser. 
After 30, once you notice that skin needs a bit of a boost or extra care, add a serum and/or an Eye Gel for a fresher look. And keep doing it every day!
Beautylux offers a comprehensive range of skincare products for men to cover all your needs.