Let's Talk About Stress and Skin Health: Unravelling the Hidden Connection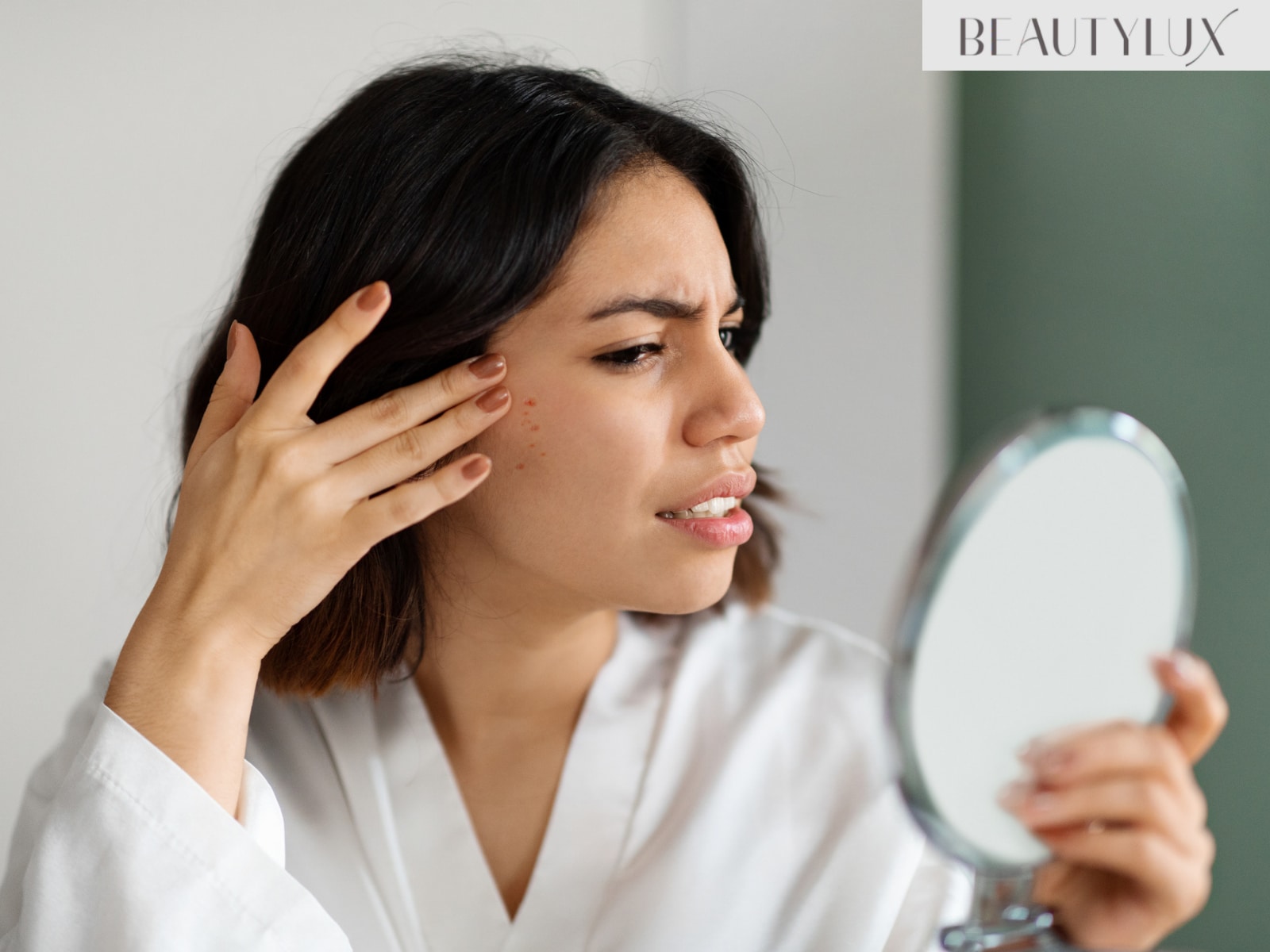 In today's fast-paced world, stress has become an inevitable part of our lives. From juggling hectic work schedules to managing our household, stress seems to follow us everywhere. But did you know stress can greatly affect your skin health? Today, we'll dive deep into the hidden connection between stress and skin. We'll explore how stress can lead to dry, dehydrated skin and provide practical tips and recommendations to keep your skin healthy and glowing. 
The Stress-Skin Connection
When stress becomes chronic, it can wreak havoc on our overall well-being, and that includes our skin. The term "stressed skin" might sound like a joke, but it's a real thing! Here are some specific ways stress and skin health go hand in hand:
Increased Inflammation
Stress triggers the release of cortisol, commonly known as the "stress hormone." Elevated cortisol levels can lead to increased inflammation in the body, including the skin. This inflammation can manifest as redness, irritation and flare-ups of existing skin conditions like acne, eczema & psoriasis. So, the next time you're stressed, remember that your skin might throw a tantrum too!
Impaired Skin Barrier
Stress disrupts the natural balance of our skin's protective barrier. This barrier is responsible for retaining moisture and keeping harmful bacteria and irritants at bay. When the barrier function is compromised, our skin becomes more vulnerable to dryness, sensitivity, and a weakened defence against environmental aggressors. It's like stress opens the door for skin troubles to walk right in!
Accelerated Skin Ageing
Chronic stress can accelerate the ageing process by promoting the breakdown of collagen and elastin, the proteins responsible for maintaining skin firmness and elasticity. This can lead to sagging skin and the appearance of fine lines and wrinkles, making us look older than our age. So, stress doesn't only give us sleepless nights but also adds a few extra lines to our faces! 
Try Some Stress-Busting Skincare Strategies
Now that we understand how stress impacts our skin, it's time to explore practical strategies to manage stress and promote a healthier complexion. These tips will help you navigate the stress maze while keeping your skin hydrated and happy:
Practice Mindfulness: Don't want obvious signs of stress on your face? Start by engaging in activities that promote mindfulness and relaxation, such as meditation, deep breathing exercises or yoga. These practices can help reduce stress levels and promote a sense of calmness and balance, reflecting positively on your skin. Remember, your skin needs a break from stress just as much as you do.


Prioritise Self-Care:

Take time out of your busy schedule for self-care rituals that nourish your mind, body and skin. Indulge in a luxurious hydrating facial, treat yourself to a rejuvenating massage or simply curl up with a good book. Remember, self-care is not selfish; it's essential for your skin & overall well-being.
Maintain a Consistent Skincare Routine:

Establish a consistent

skincare routine

that includes gentle cleansing, regular exfoliation,

hydration

and sun protection. Consistency in your skincare regimen can provide a sense of control and stability amidst stressful times while nurturing your skin. Have dry, oily skin? Don't forget to pamper with a

moisturiser

specifically designed for dehydrated yet oily skin. Your skin will thank you for the extra hydration boost!
Seek Professional Help:

If stress is taking a toll on your mental well-being and, subsequently, your skin health, don't hesitate to seek professional help. A dermatologist or a therapist can provide guidance and support in managing stress-related skin concerns. Remember, there's no shame in asking for help, especially when it comes to your skin's well-being and overall physical & mental health.
Final Thoughts
Stress is an inevitable part of life, but understanding its impact on our skin health empowers us to take proactive steps towards managing it effectively. By practising stress-reducing techniques and adopting a mindful approach to skincare, we can nurture our skin and restore its natural radiance. Remember that self-care and a positive mindset are the secrets to achieving a healthy and glowing complexion. So, let's embrace a stress-free lifestyle and let our inner beauty shine through. And if all else fails, just laugh it off—because a good laugh is like a mini facial massage for the soul! 
Stay beautiful, and stay stress-free!