Timeless Youth: Anti-Ageing Skincare Tips Tailored for Men
Posted by Beautylux Australia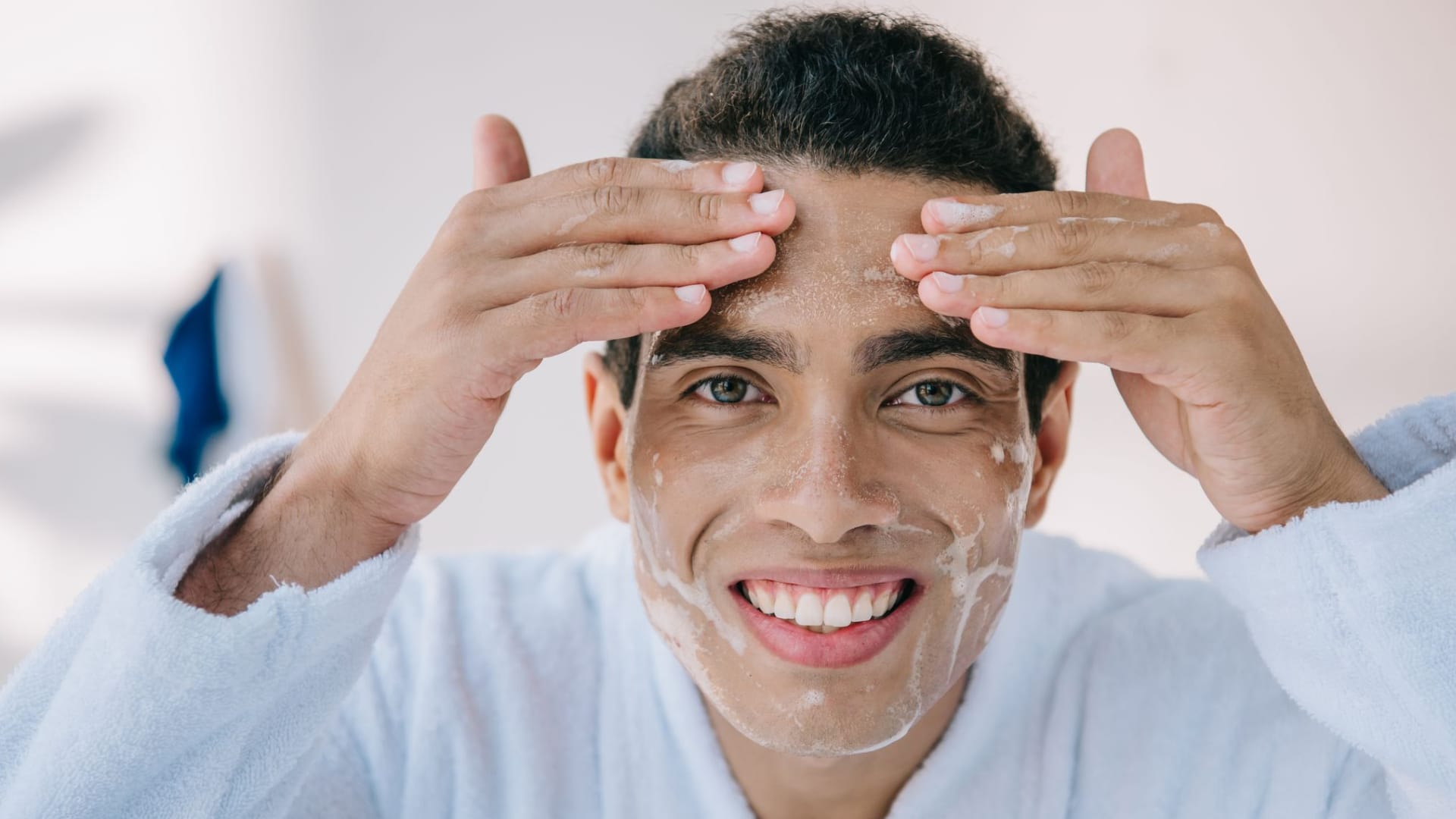 Anti-ageing skincare is not just for women; men can benefit from a skincare routine that helps maintain youthful-looking skin and prevents premature ageing. After all, it's more than about combating the visible signs of ageing. Remember, taking care of your skin also means preserving that unmistakable vitality that makes you, well, you. So, gentlemen, it's time you discover some tailored anti-ageing tips for quality skincare for men:
1. Prioritise Gentle Cleansing
Should guys have a skincare routine daily? Absolutely, yes! 
Start your skincare routine with cleansing. Use a gentle facial cleanser twice daily (morning and night) to remove dirt, oil and impurities. Don't simply reach the first bar soap you see in the bathroom, as harsh bar soaps can strip your skin of its natural oils.
2. Exfoliate Weekly
Gentlemen, here's a simple yet effective move for your skincare playbook: exfoliation. It's not about vanity; it's about maintaining a rugged charm with skin that's as tough as it is smooth.
So, why exfoliate? It's like a reset button for your skin. When you exfoliate once or twice a week, you're sweeping away the old, tired skin cells and making way for the new. This promotes cell turnover, keeping your skin fresh and vibrant.
Now, what to use? Look for exfoliators specially designed for men. Seek mild exfoliating scrubs or chemical exfoliators with alpha hydroxy acids (AHAs) or beta hydroxy acids (BHAs). These guys work wonders in keeping your skin in tip-top shape—without the frills.
3. Protect Your Skin from Harsh UV Rays
Every morning, rain or shine, reach for a broad-spectrum sunscreen with SPF 30 or higher. It's your trusty sidekick, guarding your skin against the relentless foe—UV radiation, the sneaky culprit behind premature ageing.
Never underestimate the sun's impact, even on cloudy days. It's always lurking, ready to wreak havoc on your skin. But with sunscreen as your ally, you're not just fighting off harmful UV rays; you're also preserving that rugged handsomeness that's uniquely yours.
4. Moisturise Daily
One of your missions should be to keep your skin well-hydrated and ready to tackle whatever comes your way. So, look for moisturisers that pack a punch with ingredients like hyaluronic acid, glycerin and other natural ingredients that help lock in moisture. For instance, check out Jericho Men Facial Serum for Men. It's enriched with Dead Sea minerals and vitamins that help maintain your skin's natural moisture throughout the day. Also, this moisturiser contains plant extracts that help calm your skin after shaving. 
Why is moisturising important? Well, hydrated skin is resilient skin. It's less prone to the wear and tear of everyday life. Plus, using a hydrating anti-aging men's face cream is your secret weapon for looking and feeling your best, day in and day out.
5. Embrace Anti-Ageing Products
Consider adding an anti-ageing face cream for men and other similar products to your daily routine. Look for the heavy hitters like retinol, vitamin C, peptides and antioxidants. These aren't just fancy words; they're your allies in the battle against time. These potent ingredients work behind the scenes to reduce the appearance of fine lines and wrinkles, and they're your ticket to smoother, healthier-looking skin.
6. Use Eye Cream
Now, let's zoom in on a specific mission: eye care. Consider adding an eye cream to your daily regimen. Why? Because those windows to your soul deserve some extra attention. Look for eye creams packing the big guns like peptides, hyaluronic acid, vitamin E, Dead Sea minerals and Chamomile extract. They're your secret weapons against crow's feet and those pesky under-eye bags. And we've got the perfect skincare product in mind for this particular skincare tip: Jericho Men Eye Gel For Men.
7. Improve Your Shaving Routine
First off, invest in a top-notch, sharp razor. Quality matters and it's your face we're talking about. Pair it up with a gentle shaving foam, men's face cream or gel. No compromises here; your skin deserves the best.
Now, for the technique: shave in the direction your hair grows. That way, you can avoid irritation and those pesky ingrown hairs that can throw off your game.
Also, use a cooling aftershave balm that can soothe itchiness and razor burns, leaving your skin smoother and younger-looking.
8. Prioritise Healthy Diet and Nutrition
Here's a simple rule: You are what you eat. And when it comes to maintaining youthful, vibrant skin, your diet plays a starring role.
Start with the basics. Your diet should be like a well-orchestrated symphony, with fruits, vegetables, and a variety of foods high in antioxidants taking centre stage. 
Berries, leafy greens, and nuts are also key players here. These foods are packed with antioxidants, the warriors that protect your skin from the ravages of time and the environment. 
9. Limit Alcohol Intake and Smoking
It's time for some real talk. Excessive alcohol and smoking? They're not your allies. In fact, they can be your skin's worst enemies, fast-tracking the ageing process. So, limit or quit these habits not just for your skin but also for your overall health.
10. Aim for Quality Sleep
Quality sleep is your secret weapon. It's not just about feeling rested; it's about looking refreshed. Lack of sleep can lead to tired-looking skin and those pesky dark under-eye circles.
11. Manage Your Stress
Dealing with stress all the time? That might show on your skin. Stress can speed up your skin's natural ageing process. So, besides following skincare tips for men, be sure to practise stress-reduction techniques like meditation, yoga, or deep breathing exercises.
12. Exercise Regularly
Exercising regularly isn't only good for your physique but also for your skin. It boosts blood circulation and keeps your skin glowing. Plus, it's an excellent stress-buster. So, hit the gym regularly or simply engage in simple home workout routines you can do daily.
13. Speak to a Dermatologist
Do you have specific skin concerns? Consider speaking to a dermatologist. They will offer personalised skincare advice and recommend procedures tailored to your needs. Remember, men's skin may require different skin treatments or skincare products than women's. That's because men tend to have oilier and thicker skin than women. 
Explore Premium Skincare Products for Men Today
Ready to apply these skincare tips for men? Your journey to a confident, youthful appearance starts here at Beautylux. From gentle cleansers and shaving foams to anti-ageing serums, we offer a range of premium skincare products for men. 
Shop now to discover the power of top-quality skincare designed for the modern man.